DP5
Novel 2D barcode scanner technology from Ziath
DP5 is the latest version of Ziath's market leading 2D rack decoding software. Using the latest technologies DP5 can be run from a laptop, desktop, phone, tablet or any other network connected device. The same robustness, reliability and speed are there but now you can work unchained from your lab bench.
Using high-speed, web-based, communications protocols allows DP5 to run just one scanner in your lab, or multiple scanners connected over a local area network. In the advanced DP5 Network application, scanners can be controlled directly from Wi-Fi connected smart phones, tablets or laptops. Ziath's new DP5 Secure application offers data encryption and multi-level user authority management as part of the package. Also included along with a full audit trail is the revolutionary ScanStore feature in which every scan is stored with both image and tabular data for later review or audit.
DP5 comes in two versions according to your requirements: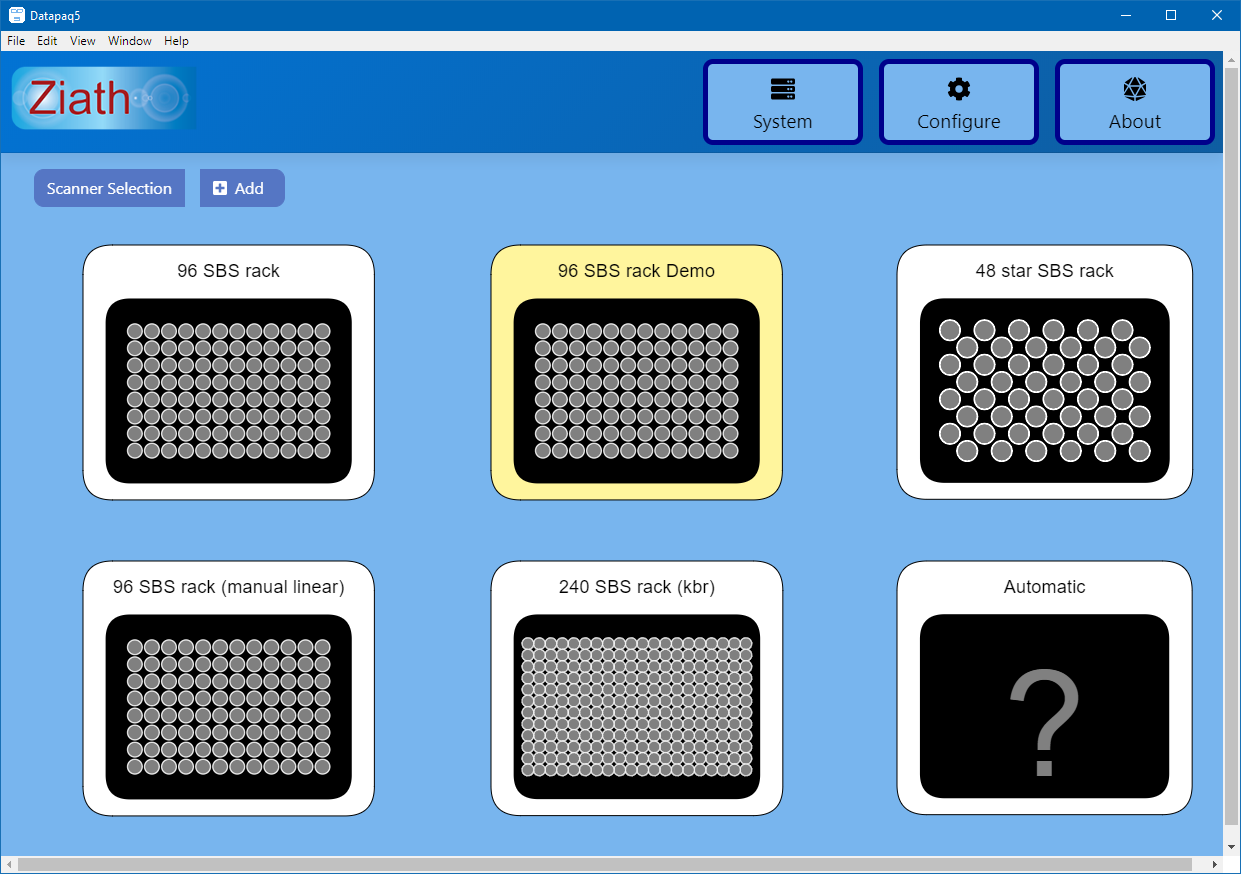 DP5 Standard
DP5 Standard simplifies day-to-day scanner operation through an intuitive and uncluttered user interface that is ready to go in just minutes, straight out of the box.
Runs like any other desktop application from a connected PC or laptop
Autoscaling allows DP5 Standard to work with the latest 4K displays
Runs all Ziath Datapaq camera based scanners: Mirage, Cube & Express
Export data directly to a database, text, PDF, XML, JSON or Excel.
Remote control function allows direct integration with popular liquid handling robots, compound stores and other external compatible devices
Scanner and export settings can be assigned individually for each type of rack in use
Automatic rack type detection and rack template creation as standard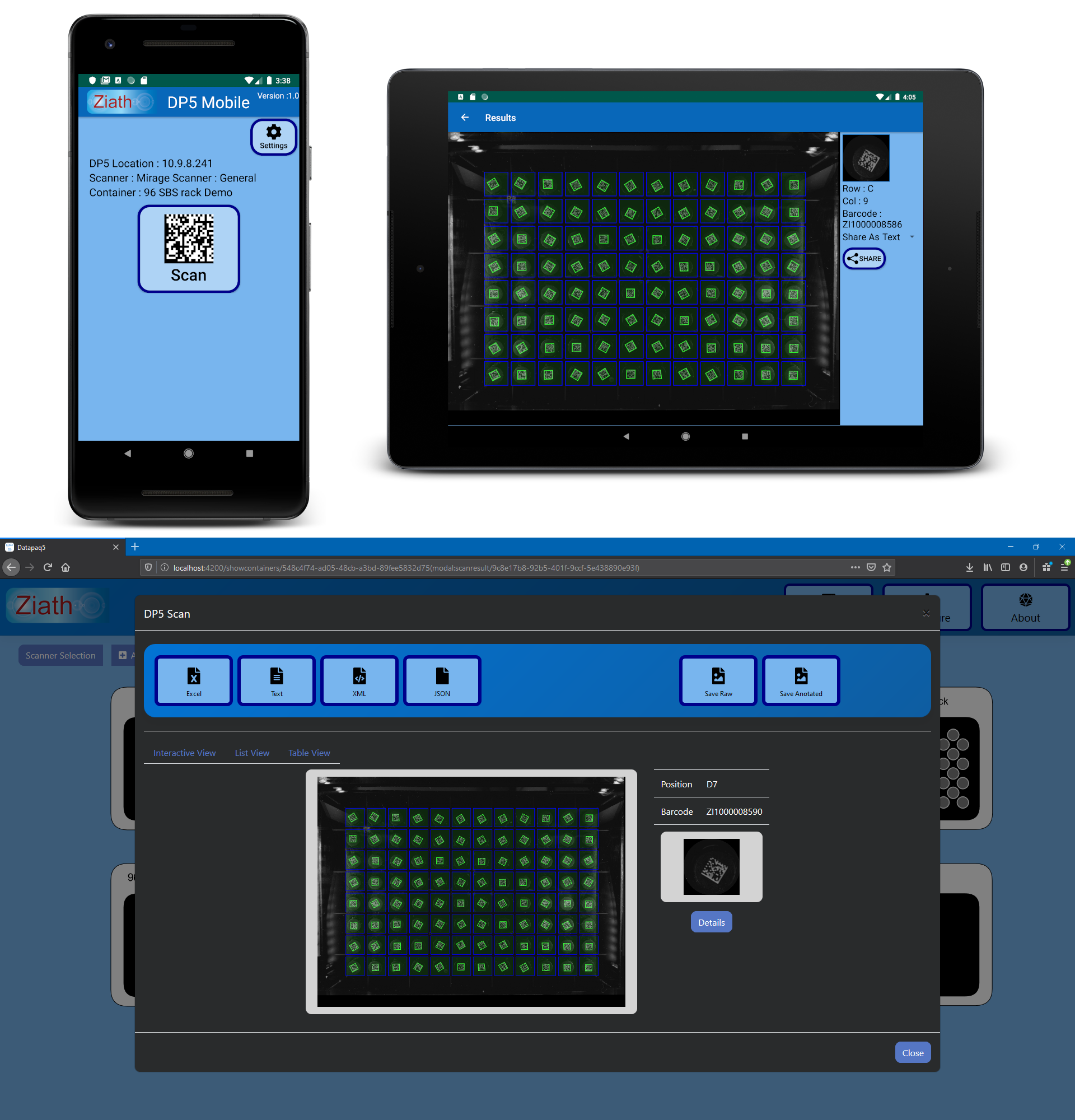 DP5 Network
DP5 Network unchains you from the bench, allowing a scanner to operate anywhere on your LAN from your own tablet or phone, even right alongside your freezers.
Advanced operation via a LAN allows scanners to be controlled directly from a Wi-Fi connected phone, tablet, desktop PC or laptop.
Control multiple scanners on one server from one hand-held device, laptop, tablet or desktop computer.
Scripting feature allows high level of post-run data processing automation – send files to LIMS, e-mail, Excel or any other compatible program
Take a scanner anywhere on site, run a scan on a hand-held device and send that file back to any computer in a variety of formats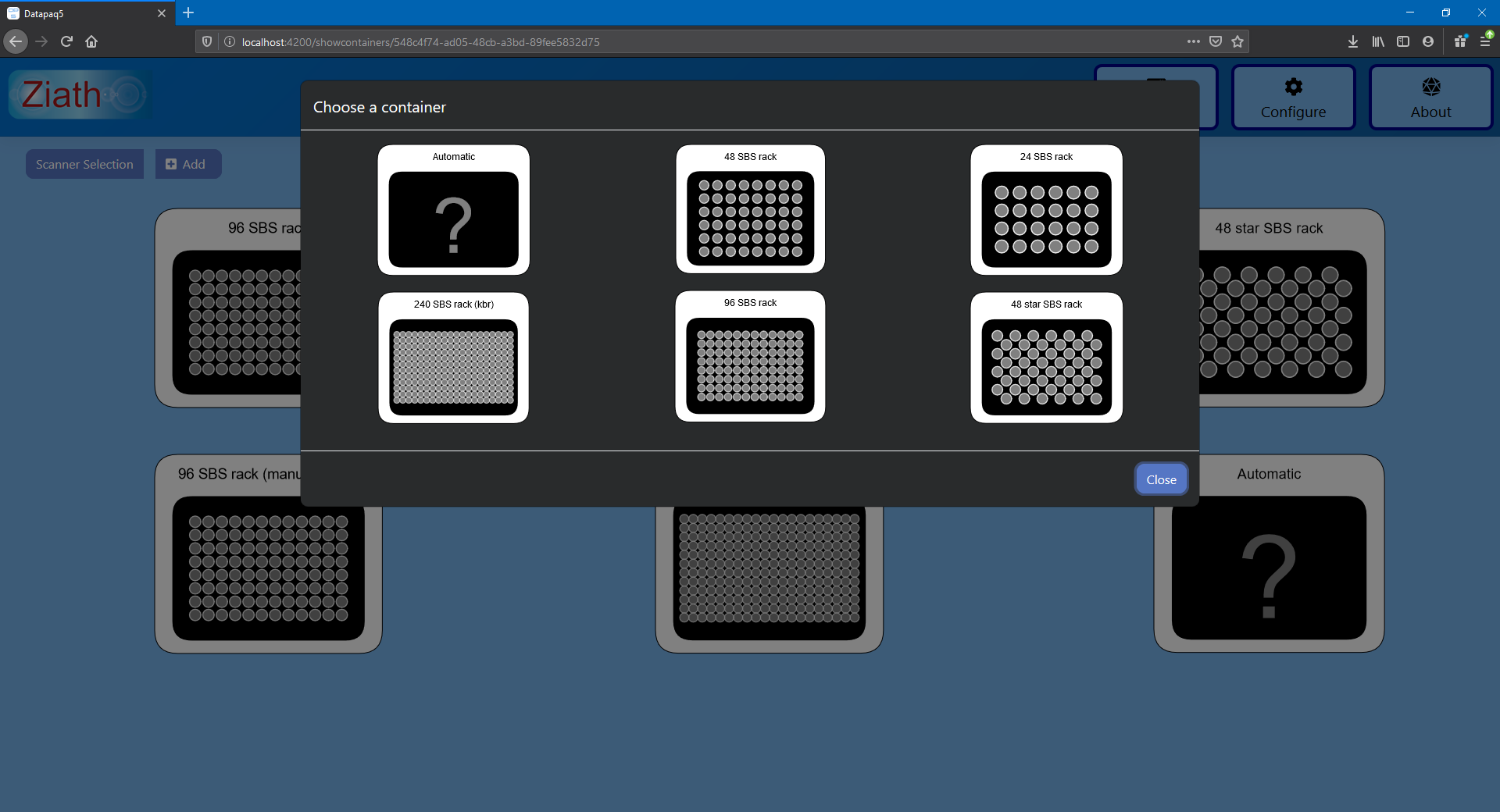 DP5 represents the very latest high-speed communications and data processing technology applied to laboratory sample tracking and identification in an easy to use and scalable format that can adjust to the needs of your individual laboratory. Combined with the unrivalled accuracy and speed of Ziath Datapaq camera-based scanners, tube identification and sample tracking has never been easier or more convenient.
Experience the power of DP5 now – request a demonstration through from our email This email address is being protected from spambots. You need JavaScript enabled to view it. or contact your local Ziath Distributor.