Tubes and Racks
Our tubes are robust and reliable; with highly readable lasered Datamatrix codes and lasered racks your samples can be stored for long term storage from -196 degrees to over 100 degrees and made easily accessible for multiple access.
Our Cryzotraq range of tubes are made in class 7 clean room conditions using medical grade virgin polypropylene. We have designed them to be strong with thick walls to ensure reliable sample storage. All our tubes are Datamatrix coded.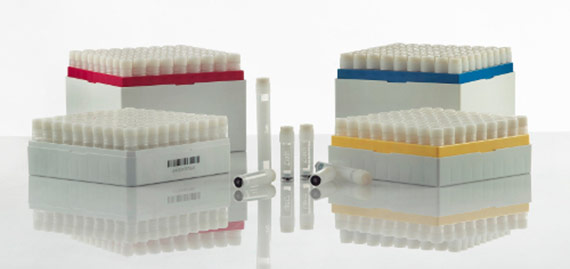 CryzoTraq
Super strong 2D barcoded cryotubes and cryoboxes, ideal for low temperature and/or high volume storage.