DP5 Cube Rack Reader
A compact, versatile, quick and robust scanner with minimal cabling.
The Cube Rack Reader is a 2D datamatrix tube camera reader with a scan & decode time of 1-2 seconds. The Cube can read all racks on the market including Cryoboxes and SBS racks; even 384 racks.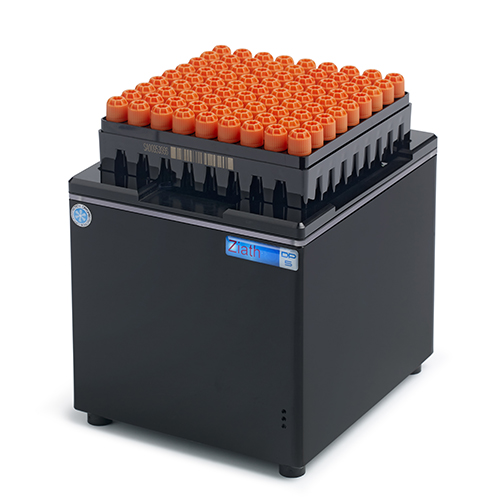 Key features
Compatible with 24, 48, 96, 240, 384 SBS racks
• Compatible with 81, 100 and 196 cryoboxes
Smallest 'scan all' scanner on the market
Camera based instrument resulting in rapid imaging and decoding
Footprint ideal for benchtop and integration
Minimal cabling
Easy to Set-Up and Easy to Use
The DP5 Cube 2D reader is easy to set-up, and can be ready to use only a few minutes after taking it out of the box. The rack reader arrives fully calibrated and is ready to read all makes of SBS format and Cryobox 2D barcoded racks and tubes. Our patented Cube is a camera-based instrument and is significantly quicker than scanner-based 2D barcode readers: just one second and you can load the next rack! Our DataPaq™ / DP5 software makes it simple to export data to Excel/CSV, XML or text, and scanned images can also be saved. The DataPaq™ / DP5 software can connect with Oracle, SQL Server, MySQL, Postgres and other databases.