Uno & Duo Single Tube Readers
Ziath's Uno and DataPaq™ Single-Tube Readers scan single all 2D datamatrix barcoded tubes. Simply hold the tube to the large scanner window and the code is instantly displayed, or in keyboard wedge mode the code is added directly into your application. The scanner window is mineral glass, to prevent scratching and extending the instrument lifetime.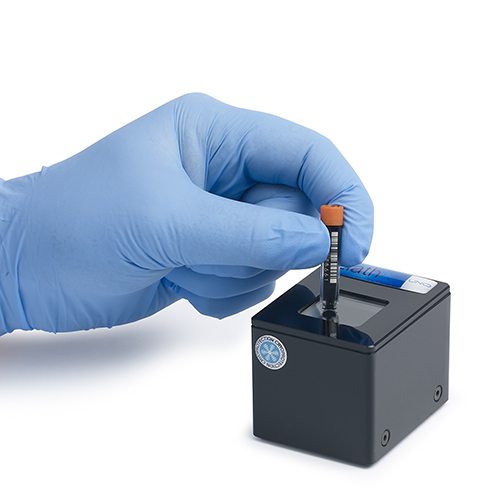 KEY FEATURES
Camera based instruments result in fast scan time
Compatible with all 2D Datamatrix coded tubes and labels
Keyboard wedge mode allows decoded data export into any application
Operating systems: Windows 10 & 11 - Uno Single Tube
Operating systems: Windows 10 & 11 - Duo Single Tube with Linear scanner
Simple installation procedure - ready to run minutes after taking out of the box
Compact size
Durable construction with 2-year full guarantee
Mineral glass scanning window is resistant to scratching
Ziath's expertise and support come as standard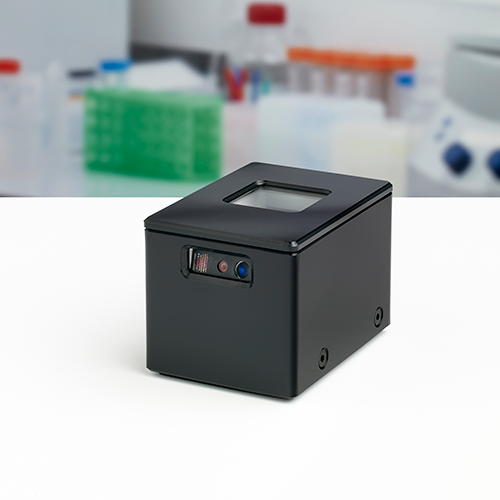 EASY TO SET-UP AND EASY TO USE
The Ziath Single-Tube Scanners offer easy set-up, straight out of the box, with only a few minutes needed to install the application software. The instruments are provided already calibrated and the reader can read all 2D Datamatrix coded tubes, including, as an extra option, Brooks/Azenta Acoustic tubes. The new Uno single tube reader features a higher resolution camera than the previous model that can often decode older, badly-printed barcodes more easily. The Duo reader combines the Datamatrix reader with a linear barcode scanner to read rack codes or 1D barcodes along the edge of some tubes. With the Uno measuring just 66 (length) x 53.5 (width) x 51.5 (height) mm– these rugged new tube readers feature a high-resolution camera with super-fast electronics capable of reading 2D barcodes from any currently available tube on the market including 384-well tubes.
Simply hold your tube to the scanner window and the code is instantly displayed. The readers can be supplied with or without optional cryoprotection to enable trouble-free scanning of tubes taken straight from cold storage. These USB 3 devices act as a Microsoft Keyboard Wedge and insert the barcode into any open programme on the desktop. The enhanced drivers allow the Uno or Duo to be ready to read immediately with no lag time and even allow adjustment of the camera for changes in contrast between different manufacturers tubes. The large scan windows make it easy to present the tubes, even when wearing gloves. A single USB connection is all that these readers need for power and data communication. Ziath's Cryoprotection™ reduces condensation caused by cold racks. It uses no heat or fans and will not damage sensitive cold samples being read.
Want to find out more?
Please fill out the form and we'll be in touch!