Samples software
Our Samples system for sample management works from a single computer to many. It can be configured to reflect your sample storage information requirements; so you do not have to change your system to accommodate Samples; meaning implementation is easy!
We also have software to handle tube labelling to complement sample storage management. Now you can handle legacy collections easily.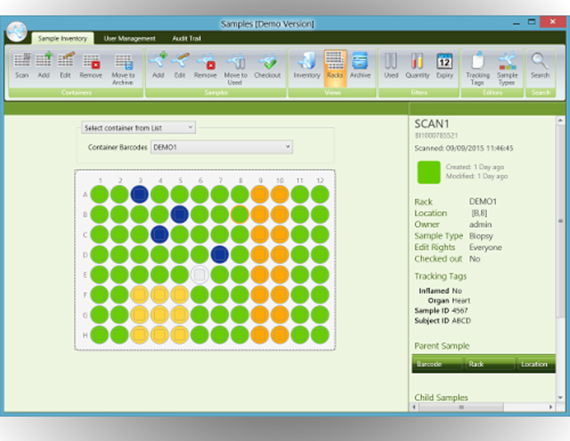 Samples
Simple yet powerful sample management system that adapts to your process and integrates with Ziath scanners.