Upgrade to DP5!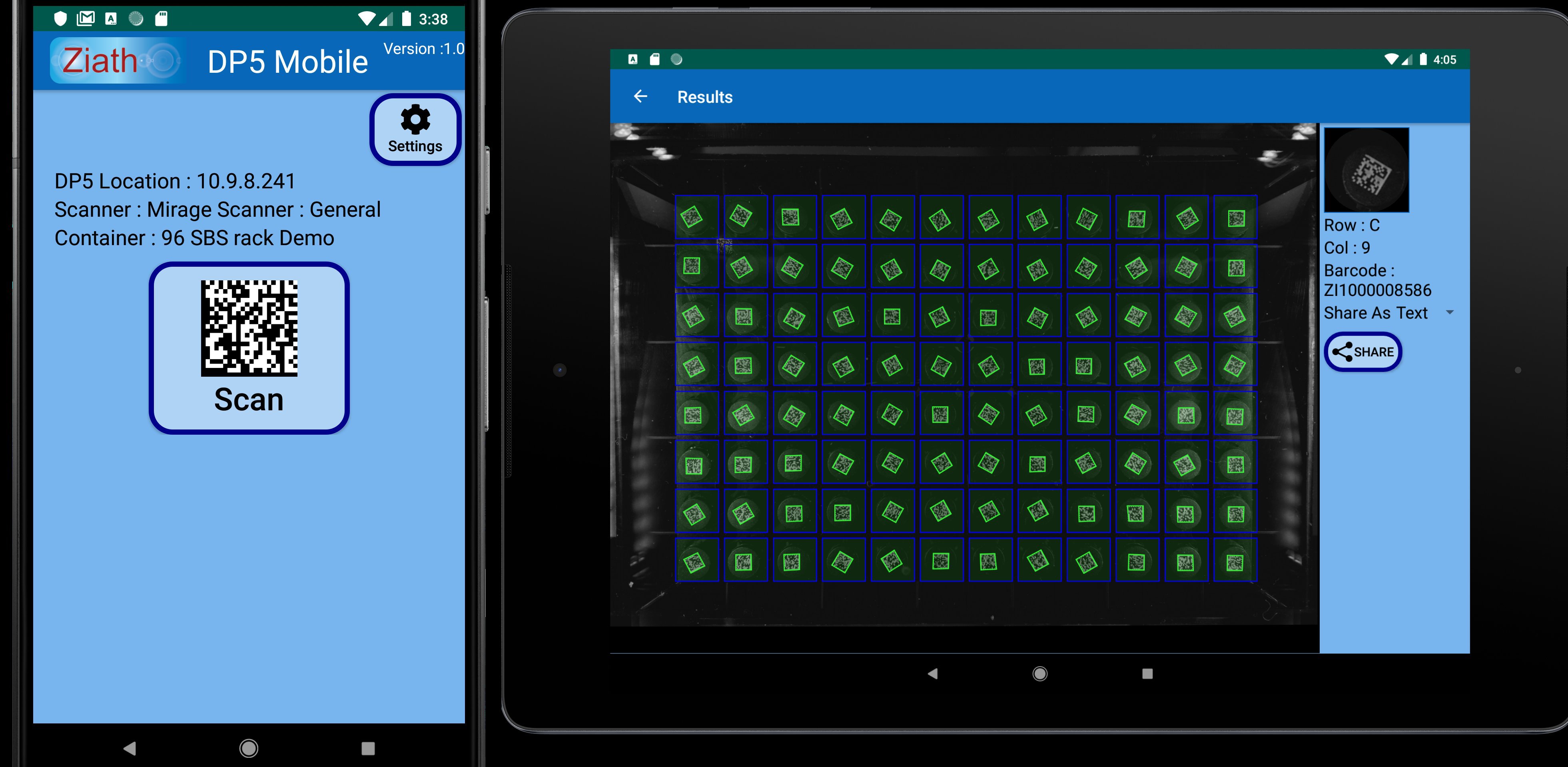 Ziath is continuously innovating to help streamline your sample management workflow. We've introduced many new and exciting developments in sample tracking & management over our 15-year history. Now we are bringing you powerful new tools that enable you to control your 2D barcode reader directly over a LAN collection, using a sophisticated graphical user interface that will run from your smart-phone, tablet or laptop. Powered by the very latest software tools to bring you speed and accuracy of decoding combined with a easy-to-use control panel, Ziath DP5 Network software now lets you control the scanner, retrieve the data with images and then send it to your desktop or a colleague, all from the screen of your handy device.
Not bothered about wireless roaming? Our DP5 Standard software gives you some great new features too, including data export in NINE different formats and individual rack template-type setting which can simplify controlling your Ziath camera-based scanner.
If you have a Ziath camera-based scanner – that's Express, Cube or Mirage - upgrading is easy! We'll update your instrument firmware for you, then you simply download the new DP5 app from the App Store or Google Play, activate your licence and start enjoying the benefits of wireless roaming control in your laboratory, your office or even in your freezer bay or cold store.
Sadly, Ziath DP5 is not compatible with our older flatbed scanners – Deep Focus, High Speed or Multirack – but don't worry! We'll give you a great trade-in deal on your old scanner when you upgrade to a new camera-based scanner running DP5 – just contact us at This email address is being protected from spambots. You need JavaScript enabled to view it. for a quote!
Benefits of DP5 Standard
1) Ongoing support
Datapaq 3 has come to the end of its development lifetime. While we will continue to support it, we will only release new versions of DP5.
2) Increased Export option
Increased Export options: We are now up to 9 export options – Excel/CSV, Text, XML, jSON, PDF, Image, Database, Python and Email.

3) Additional Information
Add additional information to the output file through scan time questions.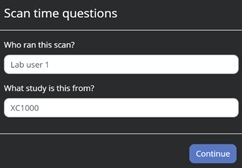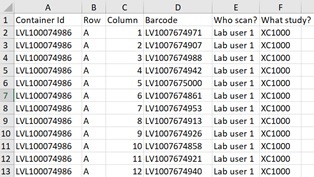 4) Template specific settings
Scanner and export settings can be defined for an individual template.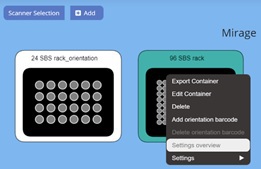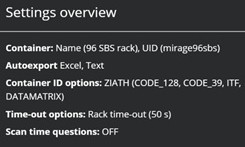 Modify settings for the template, export a 96 SBS rack in Excel & Text and use the linear barcode on the side of the rack.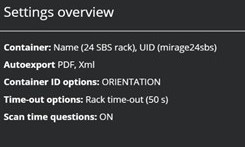 For another template, export in PDF & XML and use the orientation barcode.
5) Extended Support
A further 2 years parts and labour for only £500.
Benefits of DP5 Network
Advanced operation via LAN - scanners can be controlled by phone, tablet, desktop PC or laptop (scanners can now be controlled through Apple products)
Control multiple scanners on one server from one device
Take a scanner anywhere on-site, run a scan on a handheld-device and send the file back to any computer in any of the export options mentioned above.
Economically priced
Terms and Conditions
To upgrade to DP5 the scanner must be returned to Ziath, this is California for U.S. or Cambridge, UK for the rest of the world.
Upgrade to DP5 is a firmware change to the scanner, there will be no other changes.
Ziath will provide the latest version of the DP5 software by email, please check the website regularly for future updates to the software.
While we aim to return all scanners with-in 10 days, there may be exceptions where this will take longer, Ziath will notify you by email if this is the case.
Ziath must be notified if there is any damage to the scanner or this will be billed at the normal repair rate along with the upgrade fee.
To run a scan through an apple product there must be at least one Windows PC/Laptop on the network running DP5.