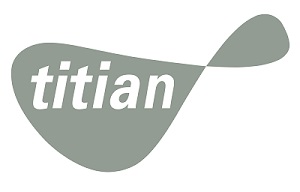 Titian & Ziath Mosaic/DP5 Special Offer
Click This email address is being protected from spambots. You need JavaScript enabled to view it. to enquire
Now you can link data from Ziath scanners running our new AI-powered software DP5 direct to Titian's Mosaic platform!
Export scanned rack barcodes with location data directly from any Ziath DP5 scanner straight into Mosaic for the easiest inventory management experience.
See the new application note here.
Take advantage of our great offers EXCLUSIVELY for Titian Mosaic users:
DP5 Upgrade
Upgrade your existing Ziath camera-based scanner (Mirage, Express or Cube) to run the new DP5 software for just $750 which is about half price.
Scanner Upgrade
Still using an older flatbed model such as Deep Focus, High Speed, AV6, A6 or A62? Trade it in against a brand new Ziath DP5 Mirage for just $4995 which is about half price
Details
Shipping, taxes and extra accessories such as rack side code reader not included.
#Limited availability – must be ordered by 1st January 2023 to qualify
Delivery estimate – 2-3 weeks from receipt of your order & credit check.
Quote Offer Code "TitianDP5" on your order.
Upgrade and trade-in require existing units to be returned to Cambridge UK at Customer's expense.
Click This email address is being protected from spambots. You need JavaScript enabled to view it. to enquire