FOUR STEPS TO CONTINUED SUCCESS WORKING WITH ZIATH TUBE-HANDLING EQUIPMENT
Thank you for investing in a new Ziath product! We hope it will give you many years of great service. All our products are fully quality-controlled before they leave our factory and are pre-calibrated and then, in the case of our camera-based readers, sealed against dust ingress.
We do recognise that, occasionally, things can go wrong. For that reason, we provide a standard two years parts & labour warranty for our readers, on a return to workshop basis, for all of our scanners.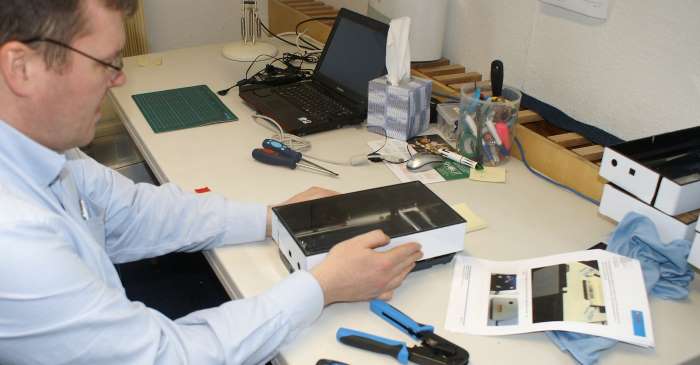 GREAT OFFER #1
By registering your product with us, either on-line here or using the mail-in warranty card inside the product packaging, you can gain an extra THREE years parts warranty for our readers.
GREAT OFFER #2
We would also encourage you to register your product to benefit from our free lifetime software upgrade programme for our readers and tube devices – if we issue an upgrade to the operating software, you can download, install and run the new version for free (Certain exclusions apply and the offer applies to EITHER Datapaq 3.xx versions or DP5 software, but NOT to changing from one system to the other, for which a small fee is payable.).
GREAT OFFER #3
As if that were not a great deal already, we are also offering a free PDF download of our informative sample management workbook "Getting the Most from 2D barcoded Tubes" which is packed with hints and tips to help you solve common problems and get the best results from your investment in 2D-barcode technology.
GREAT OFFER #4
And if you opt-in to our Marketing Preference mailing list to receive new Application Notes, White Papers, news of product releases and upcoming exhibitions, conferences and seminars where you can discuss your application with our expert team, we'll enter you into a free prize draw for a Ziath Datapaq Single Tube Reader. One lucky registrant will be selected at random each quarter to receive this valuable piece of equipment entirely free of charge (local duties & taxes may be applicable and are the responsibility of the recipient).
" We've received the scanners and I've tested them out, they work great! Thanks so much for servicing them!"
- The Broad Institute, Massachusetts, USA
To register your Ziath product, please complete the form below.
Serial number plates are normally located on the underside of your instrument